2013 Elite Extra Edition CODY BELLINGER RC On Card Auto 10/10 Los Angeles? NM/M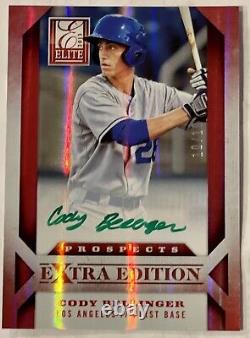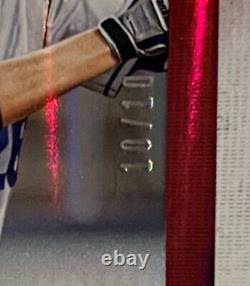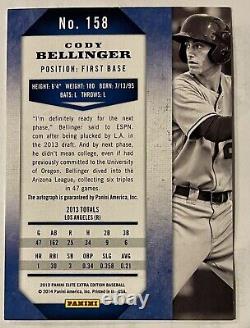 What do you need to know? Well how about there's only 10 in existence!
Ultra-rare Green ink Autograph numbered the highly desirable 10 of 10! You can see the condition but it is beautiful! Sharp corners, great centering, ready for grading!
This 2013 Elite Extra Edition Cody Bellinger rookie card is a must-have for any baseball fan or collector. With a beautiful on-card autograph and numbered 10/10, this card is a true treasure. The card features Bellinger in his Chicago Cubs uniform and is in near-mint condition, making it a great addition to any collection. The card is from the modern era of baseball and features Bellinger as a rookie player. The card is perfect for fans and collectors of Major League Baseball and Los Angeles teams.