Barbie & Kelly Gap AA NRFB 1997 Special Edition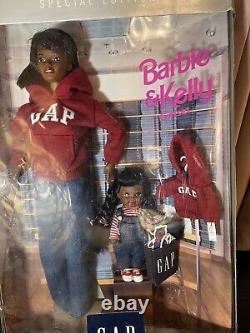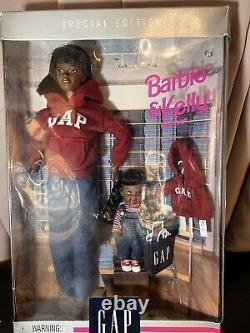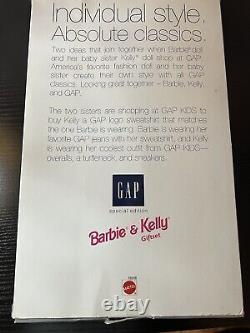 This Barbie and Kelly Gap gift set is a must-have for collectors. The set features a special edition Kelly doll with black hair and a dark complexion, wearing a Gap outfit, and a matching African American Barbie doll.
The dolls are from 1997, unopened in their original packaging, and come with various features such as a gift set and special edition labels. This set is perfect for those who love collecting vintage dolls or those who are starting their collection. With its unique design and high-quality features, this Barbie and Kelly Gap gift set is a great addition to any collection.