CGC 9.8 SPIDER-MAN #1 GOLD SILVER Polybag & Direct Newsstand 6 different covers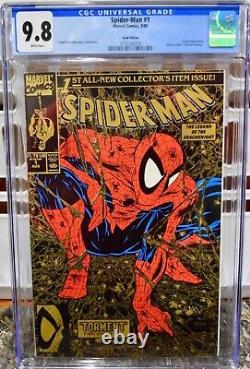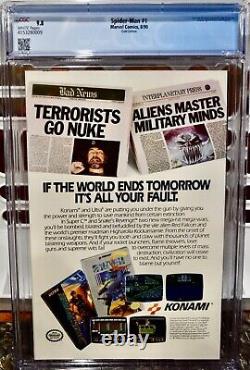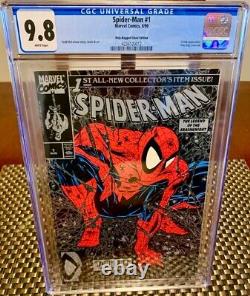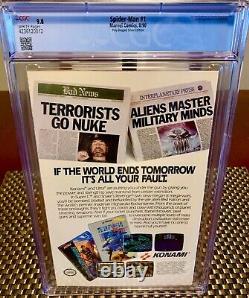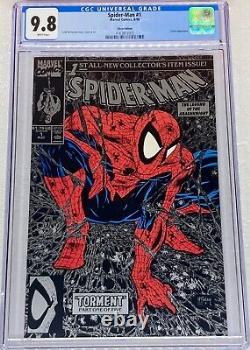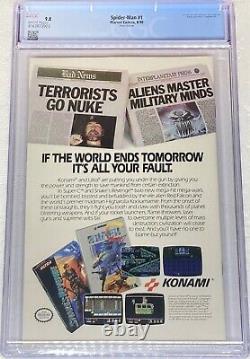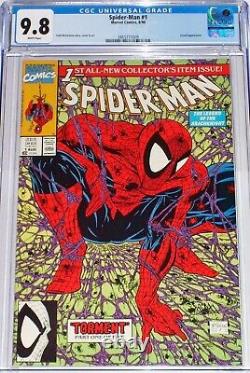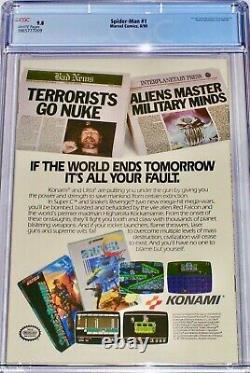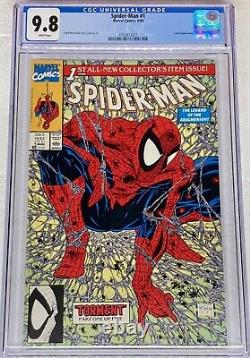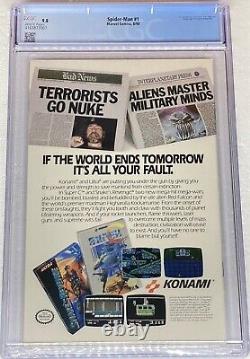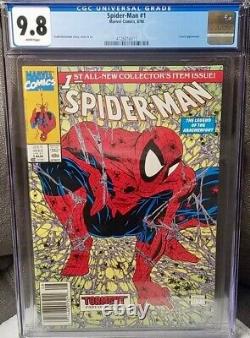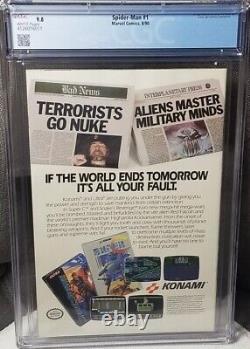 These are legitimate CLASSIC Spider-Man #1 covers all done by none other than the ToddFather himself: Todd McFarlane! The six SPIDER-MAN #1 covers are the Direct Green background/Grey Webs cover; the Newsstand Green background/Grey Webs cover; the Polybag Edition Purple Webs "error" variant; the Direct (NO Polybag) Silver Edition; the Polybag (NO price) Silver Edition; and the GOLD (2nd Print) variant.
Of specific note on these six covers.. The " PURPLE WEBS VARIANT " is a.
First printing, GREEN background with PURPLE webs (UNlike the NON -polybagged GREEN background with GREY webs Direct Edition), originally distributed in polybags. These copies IN polybags were limited to a 125,000 copy print run... Compared to the UNpolybagged copies which had an estimated print run of one MILLION copies!!
Even more rarity for this specific variant: ONLY the "purple webs" copies have a small error on them, where a tiny portion of Spidey's right knee (near the cover price box) was not colored in properly. Simply because it's IMPROPERLY labelled. Just bare in mind the ONLY way to obtain a Purple Webs variant originally was in a polybag; they were NEVER distributed with OUT a polybag, like the Direct Edition Grey Webs variant was. The " NO PRICE VARIANT " is a. Of the printed front cover itself; so the polybagged silver copies are also more-often-than-not called the "NO PRICE VARIANT" version.
These copies were also limited to a print run of only 125,000... Please t ake a look at my pics for a better idea of the actual slabs you'll be receiving. Apologies in advance for the graininess of some of the photos, as my camera is complete garbage. The ones that are actual scans came from CGC-direct. Rest assured: ALL of these slabs are absolutely perfect in EVERY single way; NO scratches, cracks, or dings.
I sincerely apologize in advance for any inconvenience this may cause, but unfortunately for all us of, it's a general necessity. Questions about this, or any of my other auctions, please feel free to Message me.