FARO'S LOUNGE LEELOO FIFTH ELEMENT SUN Khamunaki VIRGIN LTD EDITION NUDE withCOA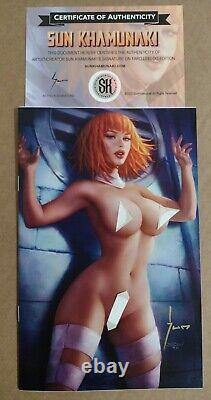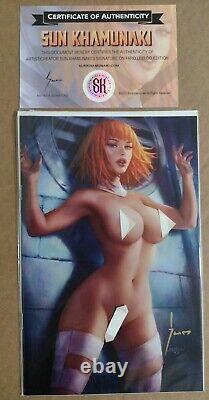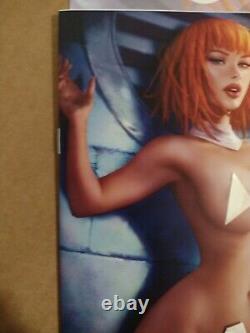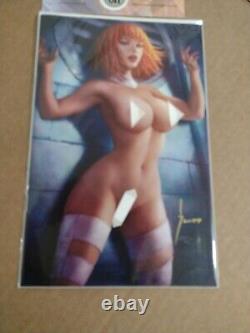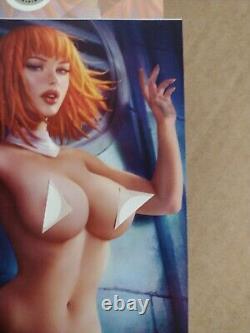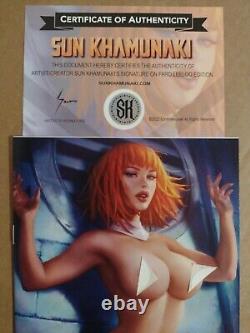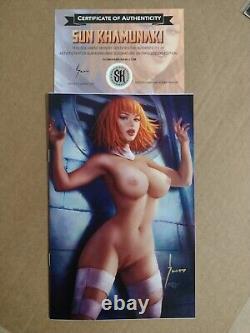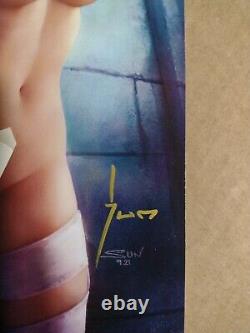 Experience the stunning artwork of Sun Khamunaki with this limited edition, single issue comic book from Faro's Lounge. Featuring the iconic character Leeloo from the hit movie The Fifth Element, this variant cover is a must-have for any fan of cyberpunk, fantasy, or science fiction. This particular edition also includes a transparent cover and is signed by the artist himself, making it a collector's dream. The comic comes with a certificate of authenticity and is boarded for extra protection. It's perfect for display or addition to your collection of modern age comics. Whether you're a fan of bad girls, good girls, or just love the genre, this comic will transport you to the universe of Faro's Lounge and The Fifth Element. Add it to your collection today!
One owner, clean nest environment. Removed from bag just for photos once.
This is for the nude variant LTD EDITION cover. Thank you for your interest.