Ghost BC Band Hunter's Moon LATHE CUT Laser Etched 7 Vinyl Record Almbum LP New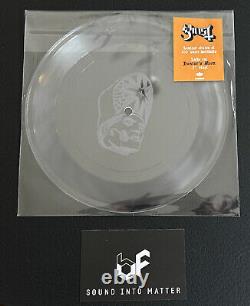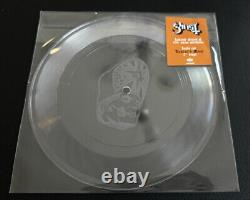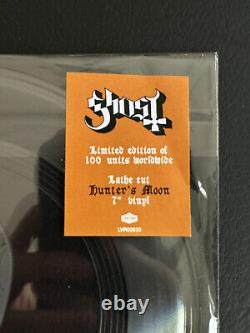 Limited Edition of 100 units worldwide. Ghost Hunter's Moon Label: Loma Vista - LVR02630 Lathe Cut, 7", 45 RPM, Single Sided, Single, Etched, Limited Edition, Reissue, Stereo, Clear Released: Oct 31, 2022 Clear 7" lathe cut vinyl featuring "Hunter's Moon" Center artwork engraved with a CNC router. One by one, by Bladud Flies! Lathe Cuts are playable "vinyl" records that are made one at a time, in real time, using an experimental process on modern high quality stereo record lathes out of polycarbonate plastic (similar to plexiglass).
Issued in simple plastic sleeve, no barcode, no matrices due to being hand cut and not pressed. Includes card with cleaning and care instructions.