Keurig K-Supreme plus Special Edition Single Serve Coffee Maker, with 18 K-Cup P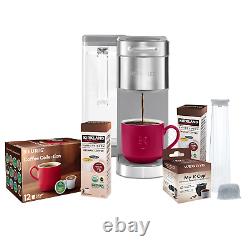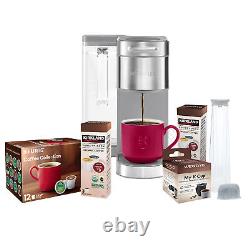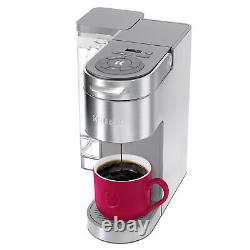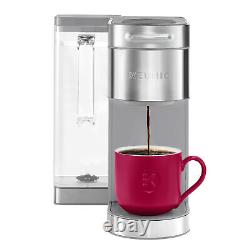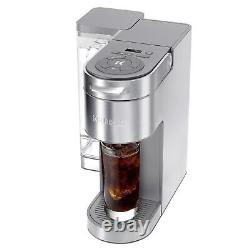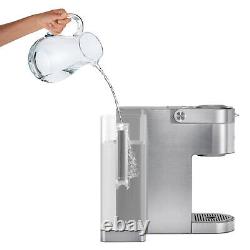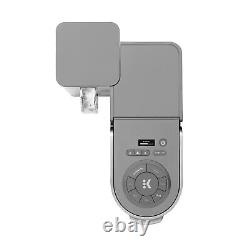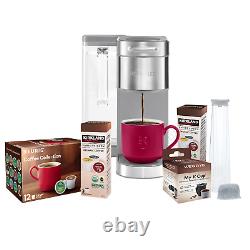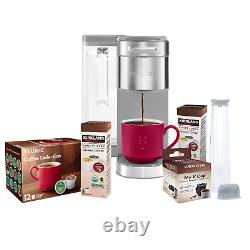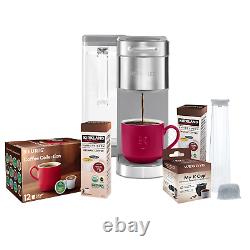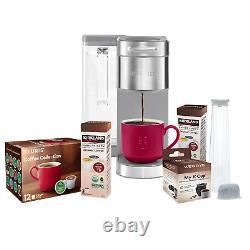 Pack Up Includes: 18 K-Cup® Pods, Water Filter + Handle, My K-Cup® Universal Reusable Coffee Filter. Customize Your Cup with 5 Strengths and 5 Temperature Options, or Make It Iced. 5 Cup Sizes: 4, 6, 8, 10, 12, 78oz Removable Reservoir. Cup & Mug Not Included. Elevate your everyday coffee experience to delicious new heights with the Keurig® K-Supreme Plus® Special Edition Single Serve coffee maker. Innovative MultiStream TechnologyT saturates the grounds more evenly to extract more flavor and aroma, so you can enjoy an exceptionally flavorful experience in every cup. Programmable preferences for up to 3 users, customizable settings for strength and temperature, and a sleek stainless-steel metal wrap make it a supremely striking standout in any kitchen.
My K-Cup® Universal Reusable Coffee Filter. Programmable Favorites: Save individual brewing preferences for up to 3 users.
Customize Your Cup: With 5 strengths and 5 temperature options, or make it iced by brewing hot over ice and enjoying cold. Multiple Brew Sizes: Brew a 4, 6, 8, 10, or 12 oz. Removable Reservoir: Allows you to brew up to 9 cups before having to refill, saving you time. Fast & Fresh-Brewed: Coffee made in minutes. Back-To-Back Brewing: Immediately brew a second cup, no need to wait for reheating. Travel Mug Friendly: Removable drip tray accommodates travel mugs up to 7 tall. Digital Display Screen: Just insert any K-Cup® pod and use the simple interface to brew a delicious cup. 13.35" L x 8.31" W x 12.24 H; Weight: 7.5 lbs.
Height with handle open: 16.93.