NEW Obitsu Parabox Japan 1/6 OB26 Natural Medium bust Petite Hime Full Set R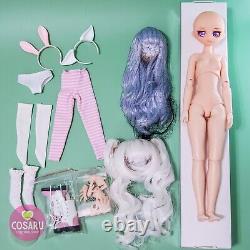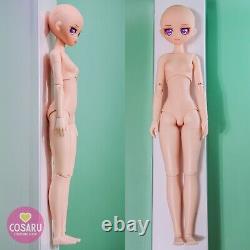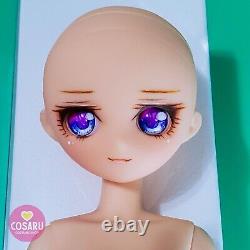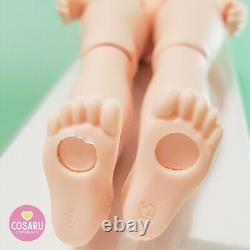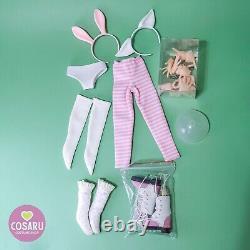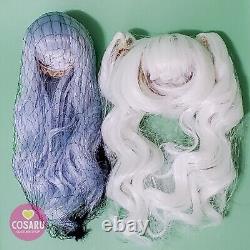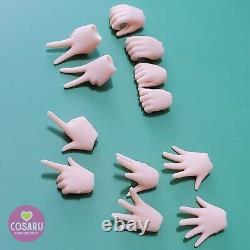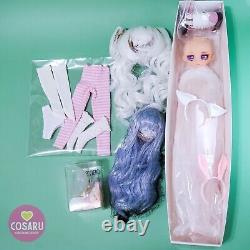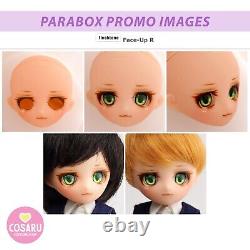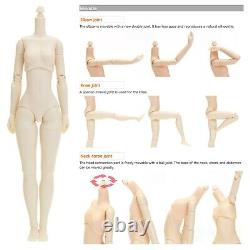 Photos showing an actual item you'll receive photo by. Please message me first so I can send you a discounted offer. Brand: Obitsu x Parabox Japan? Doll Height: about 10 Beautiful anime style face-up professionally & flawlessly done by a Parabox artist in Japan 1/6 scale Vinyl Doll with Super Poseable Obitsu body. All Bought as NEW / Never displayed/ NO flaws SAME AS NEW/ Kept in a box since I got her.
You're getting EVERYTHING as below. HEAD: Parabox 5 Petite Hime. EYES: 12mm Shiny Anime Blue-Purple (installed). BODY: OB26 MEDIUM Soft Bust.
Parabox doll heads have eye pocket inside which makes super easy/quick to change doll eyes (No need to use eye putty). 1x White/Pink stripe leggings 1x Pair of Parabox White Knee High Socks. 1x Pair of Azone White/ Pink polka dot Socks 1x Pair Pink Lace-Up Boots 1x Headband (White Cat Ears). 1x Headband (Pink Bunny Ears). 1x Parabox Heat Resistant Wig (Mixed blue w/ soft curl and bang). 1x Parabox Heat Resistant Wig (White Shot bob w/ detachable curly twin tail clips). 6x Pairs of Obitsu Extra Hands. As I'm switching my collection to resin dolls, I'm letting all my vinyl dolls go! Hope she finds a new home/ collector? Will do my best to do safe packaging to protect this cute doll! All my items are coming from. Smoke Free/ Pet Free/ Kids Free.
Environment, and cleanly stored at indoor room temperature. Just want to say "Thank you" for reading my detailed description. Stay tuned for upcoming sale costumes & cute doll items! Stay safe and have a happy online shopping??
1/6 Obitsu Body Doll Outfit - made by.