Spawn 306 Netherrealm Variant CGC 9.8 Image 2020 Mortal Kombat RARE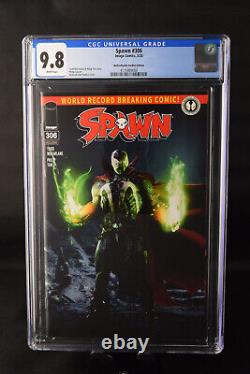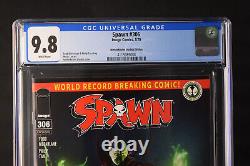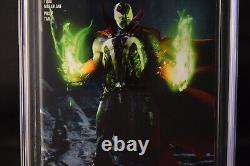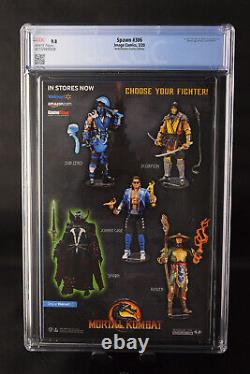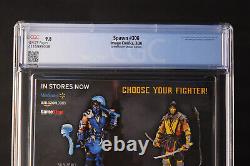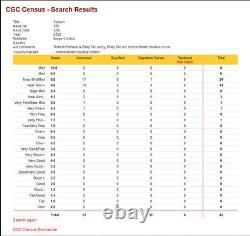 Spawn #306 Netherrealm Variant CGC 9.8. Intended for distribution at Final Kombat 2020 live gaming competition in Chicago IL, which was cancelled due to lockdowns. 50 copies were distributed by the event organizers to the players and their +1s and the remaining copies were destroyed. This is NOT one of the 50 given to the players. A box was saved from recycling by marketing for the employees of Netherrealm Studios and was given out in May 2022.
I would estimate about 50 books were given out. This makes the number in the wild to around 100. How did I get more than 1 copy?
I work at Netherrealm and worked on the Spawn DLC. I happened to be at the studio when the comics were handed out. I grabbed two copies at lunch (one to read and one to keep). Later at home, I noticed that it was an exclusive cover, looked it up and discovered it was rare. Standard procedure at the studio is to toss all unclaimed comics and merch at the end of the week.
I grabbed some of the remaining unclaimed stack to save for people who worked on the cover who were unable to grab a copy. I left about a dozen and told the remaining late night coworkers in the studio to grab what was left.
Those may have been grabbed or lost to the bin. I believe it highly unlikely more will be found. This small supply was saved for the employees of Netherrealm while the remaining were destroyed by marketing. This box was re-discovered after the studio was re-opened after lockdown and HR was cleaning offices. Why did I write an essay?
With the rarity of this issue and the high cost per book, I want to be as upfront as possible as to the provenance and source of these books. These ARE from the same printing as the first 50 released at the event. They have been sitting in a box in HR until they were given out to the employees. If there are any other questions, please message me!
Art Comments: Todd McFarlane & Philip Tan story, Philip Tan art, NetherRealm Studios cover. Very light wear left top of front cover. Additional Notes: New case fresh from CGC.