Spider-Man #1 25 CGC 9.8 WP NEWSSTAND (S) SET OF 31 BOOKS PLATINUM & GOLD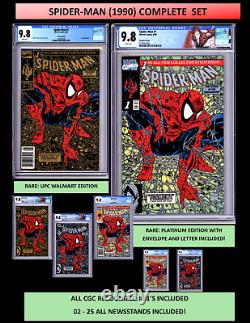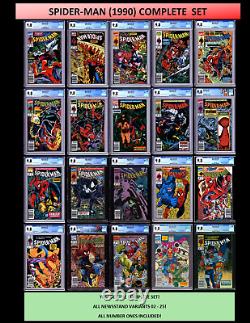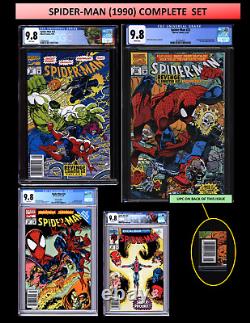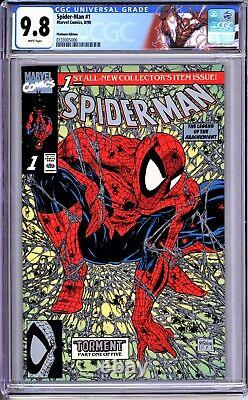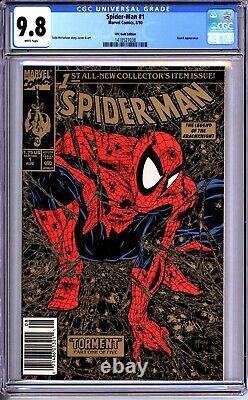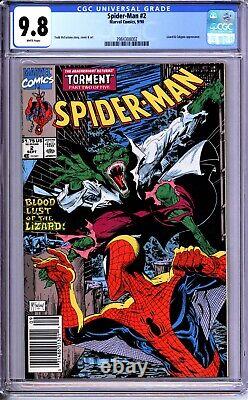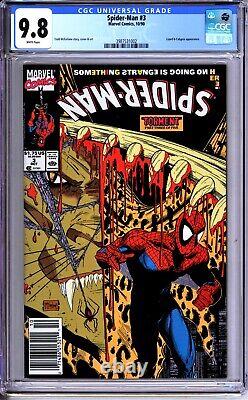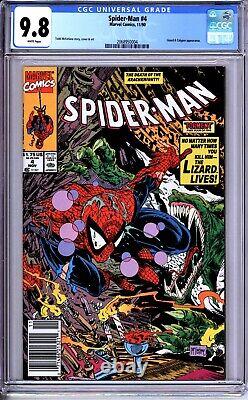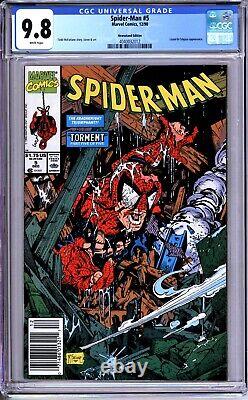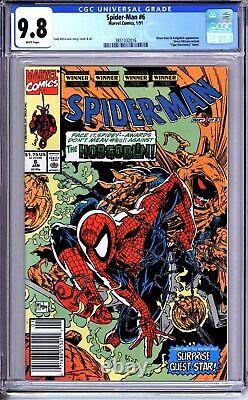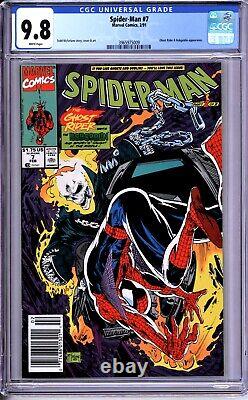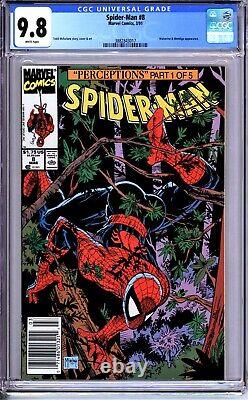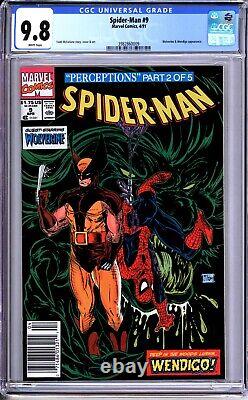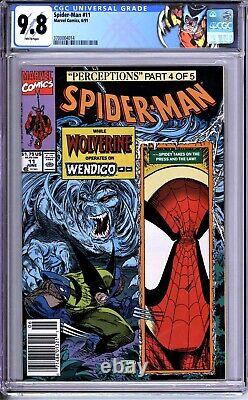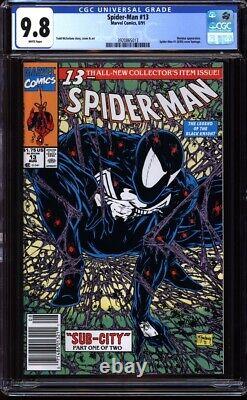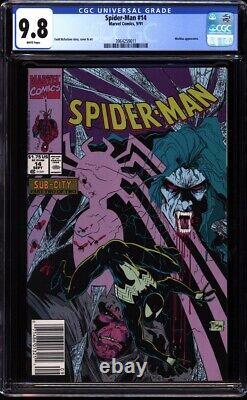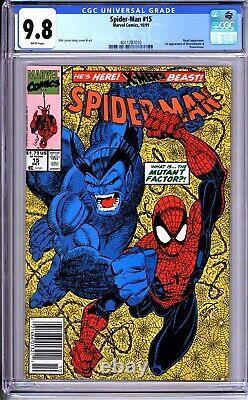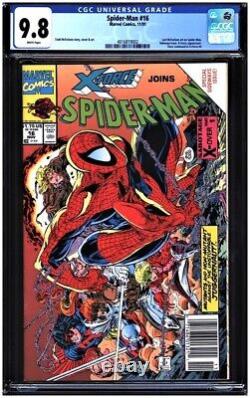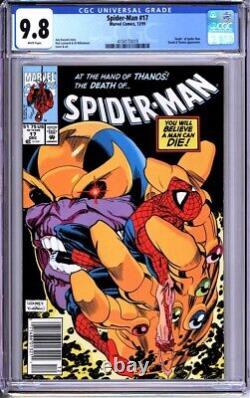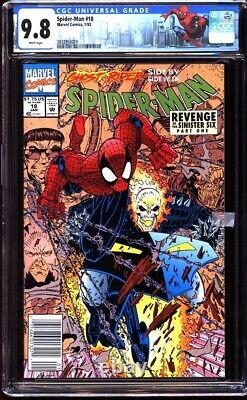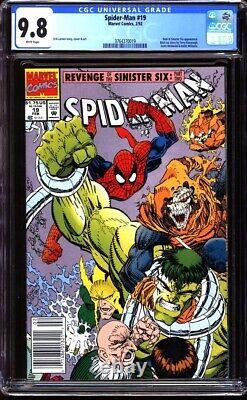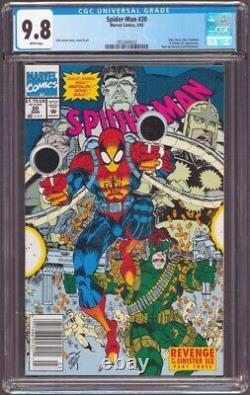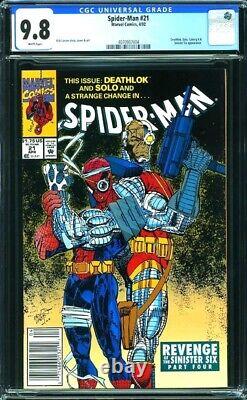 FOR YOUR CONSIDERATION BEAUTIFUL CLASSICS. 31 - TOTAL CGC GRADED 9.8 WP BOOKS! Cruising the web in your underwear, and run across this AWESOME set. Asking yourself is it worth it? It's a great set of books!
THIS SET INCLUDES 31 TOTAL BOOKS. All 9.8 and every book that can be a "Newsstand" is! Not only that, but the rare Platinum Spider-Man #1 is included.
The Platinum book comes with the original envelope it came with. As well as the letter that was sent to the comic stores.
Also, the rare Walmart Gold Edition! This book was exclusive to Walmart and sent to the Newsstand racks. Some collectors, think this may be rarer than the Platinum Edition.
And help a guy out. Thank you for your collecting consideration! SPIDER-MAN #01 - RARE WALMART UPC CODE.
SPIDER-MAN #01 - GOLD EDITION. SPIDER-MAN #01- POLYBAGGED SILVER EDITION. SPIDER-MAN #01 - SILVER EDITION. SPIDER-MAN #01 - GREEN COVER. #02, #03, #04, #05, #06, #07, #08, #09, #10, #11, #12, #13, #14, #15, #16, #17, #18, #19, #20, #21, #22, #23, #24, #25. They survived grubby hands, and the spinning rack! DUE TO LIMITATIONS OF PHOTOS, NOT ALL BOOKS ARE SHOWN IN THE PICTURES, BUT I CAN SEND THEM UPON REQUEST. EVERY SINGLE ISSUE IN THIS SET IS THE NEWER CGC CASES, AND THIS ADDS TO THE EYE APPEAL. NONE OF THE OLD CRUSTY ORIGINAL CASINGS ARE PRESENT. THIS SET IS COMPLETE, AND THE NEWSSTANDS ARE EXTREMELY RARE AND DIFFICULT TO LOCATE. I know things happen, but please just don't do it! If you need it faster let me know. Books will be packaged SAFE and SECURE! They are not copies or reproductions or stock photos. Also, the slab will be intact and in good condition unless noted. The slabs vary in type.
CGC has several variations and yours will be the one pictured. I have 100% Feedback, and your satisfaction is especially important to me. If you have any problems let me know! I will make it right.
Please leave feedback upon receiving your item. FEEL FREE TO MAKE AN OFFER. Do not be afraid to make an offer I won't be insulted and worst case I turn it down.
I have no control on this. Thank you for your understanding. IS IT A SPECIAL GIFT? MAYBE IT'S JUST BECAUSE? Thank you for shopping with me!
Feel free to contact me with any.