Steely Dan Can't Buy a Thrill QUAD & FM 7Single Reelin' in the Years Dirty Work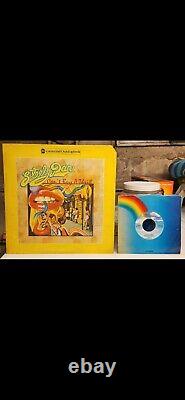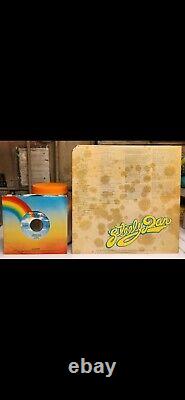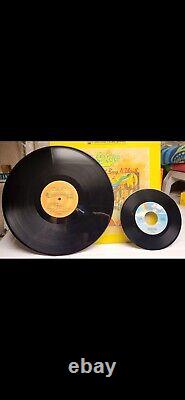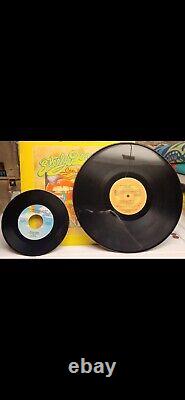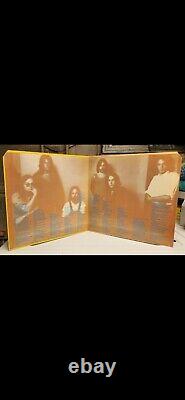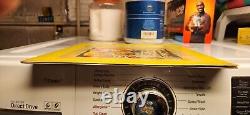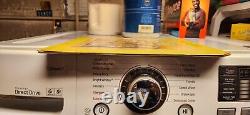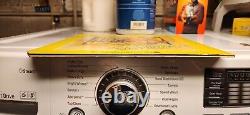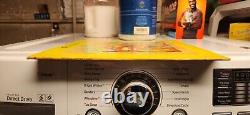 Up for Sale is a VERY RARE vinyl lp from Steely Dan. None of these rare remix versions have ever been put out digitally, cd, nothing, nowhere. Also included is a Classic Steely Dan 7 Single'FM' from 1978 that is not on any Steely Dan Studio Album because it was included on the FM movie soundtrack.
This 7 contains the song on Side A and then the Reprise on Side B which is pretty cool. The Lp I will slightly downgrade and say it is a Solid VG+ maybe a little higher depending on your grading system.
There are basic, light surface scratches from the album being played. Nothing too deep that can be felt with your finger. The Lp could use a nice medium to deep cleaning to enhance the playback and remove some of the rice krispies the snap, crackle & pops lightly heard here & there throughout the album.
There are no serious issues and most importantly there are no skips or stops. The 7 Single is in VG+ to VG++ condition and plays without any issue. The Cover I will rate at a VG+ because it has basic wear considering it is just over 45 years old and it has a corner cut on the top right, probably done sometime in the 70's store for a discount bin possibly. There is basic wear on the corners but thankfully there is no writing on the album cover front or back, no serious rips, tears or hole punches anywhere on the album front or back.
Plus, I've included several photos from multiple angles. I'm also willing to answer any questions and provide even more photos upon request if needed.